ABOUT ORGANIC AWARENESS
MANDATE
" Organic Living Awareness"  is a non-profit company which promotes the development of the organic and natural industries in food, nutrition, body products, eco friendly homes, the natural environment and animal welfare.
It's aim is to promote educational awareness in all areas of nutrition and preventive health and healing to Canadian consumers and also to foster the advancement and growth of the organic and natural food industries in both Canada and worldwide.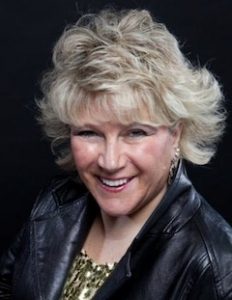 MAUREEN E.  SMITH, Wellness Coach, Producer, Recording Artist, President
Organic Awareness was founded by Maureen Smith, president and director.  Maureen has a very diverse background as a food and beverage supplier and advocate  in the Organic Food & Wellness Industry with  a unique talent and flair for  the art of slow-cooking with natural  and gluten free foods and the benefits of juicing for health.  She has discovered the many  health benefits from eating natural organic foods, avoiding chemicals,  aspartame and gluten and following a yeast free diet for food allergies, in addition to a  lot of research in the areas of nutrition, alternative health and mind-body medicine.  She is also a Certified Master Intuitive Coach.
Maureen Smith  initially started out as a vendor at the Agricultural Fairs in Ontario selling gluten and aspartame  free natural snacks and  beverages  and a sales representative for an organic winery with her company Feeling Good Natural Wellness.
She was also the creator of a natural based aromatherapy company, Scents from Nature, with a unique line of Aromatherapy Dream Pillows, filled with different combinations of herbs and oils, which helped immensely reduce stress and aid in obtaining a restful sleep.
Additionally, Maureen was  a Land Developer and licensed general contractor in building and renovations and is equally an advocate in eco friendly green living including:  natural cleaning products, aromatherapy for household use and pest control, solar panels and energy efficient homes. Having had much first hand experience in dealing with mold and floods in general contracting, this lead to further research in the areas of eco living and how the health and energy  of your home can truly affect the health of your body.
Maureen is a natural coach, teacher and leader in the organic and wellness industry in addition to a promoter, recording artist and inspirational songwriter/ composer in the music industry.